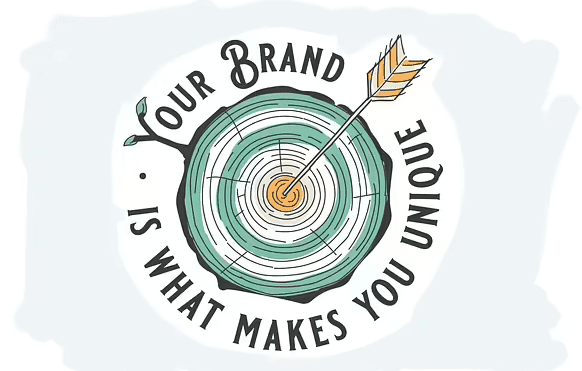 KDMC Digital Marketing Areas Of Practice
Why Your Company Needs A Brand Strategy
Your brand strategy should be a comprehensive plan that outlines how your company intends to create, develop, and manage its brand identity. Having a strong brand identity is critical for the growth of your company. A brand strategy includes everything from the company's messaging and values to its visual identity and marketing tactics.
Your brand strategy is essential for any company looking to build a strong brand identity, stand out from its competition, and achieve long-term success.
A well-defined brand strategy will differentiates your company from its competition while building a loyal customer base. It is important that your company's messaging is consistent across all touchpoints to build trust with clients and customers. Additionally, your brand strategy must include a cohesive and recognizable visual identity that makes is easy for current and new customers to identify and remember the brand.
Each of our seasoned branding team members brings a specific skill set to a team that has successfully help large and small brands grow and flourish. By providing a comprehensive portfolio of creative, strategic, and messaging services, KDMC has the experts that make your brand more than an overpriced graphic and a bunch of cliche catchphrases.

Our branding team possess a wealth of experience and expertise in developing effective brand strategies that go beyond surface-level aesthetics. When you partner with KDMC, you can expect a comprehensive approach to branding that will help your company grow and thrive in its respective markets.

Brand Strategy: Developing a comprehensive brand strategy that includes positioning, messaging, target audience, and brand personality.
Logo Design: Creating a unique and memorable logo that reflects the brand's identity and values.
Brand Identity: Establishing a consistent visual identity for the brand across all marketing materials, including color schemes, typography, and design elements.
Naming: Developing a memorable and relevant brand name that reflects the brand's identity and values.
Brand Guidelines: Creating a set of guidelines that define how the brand should be represented across different mediums, including digital and print.
Storytelling: Crafting a compelling brand narrative that connects with the target audience and builds brand loyalty.
Messaging: Developing a consistent and coherent message that communicates the brand's values, benefits, and unique selling proposition.
Brand Research: Conducting market research to gain insights into the target audience, competition, and industry trends.
Brand Management: Monitoring and managing the brand's reputation and ensuring that it remains consistent and relevant over time.
Activation: Creating and executing marketing campaigns that promote the brand and engage the target audience, such as social media campaigns, events, and experiential marketing.
The Top 9 Outcomes From A Brand Strategy
Differentiation: Branding helps companies stand out from their competitors by creating a unique identity that sets them apart.
Recognition: A strong brand identity helps customers easily identify and recognize a company's products or services.
Credibility: A well-established brand can enhance a company's credibility and reputation in the eyes of customers, partners, and investors.
Trust: A strong brand can create trust and loyalty among customers, as they associate the brand with positive experiences and quality products or services.
Consistency: Branding ensures consistency in messaging, design, and communication across all channels, which helps build brand recognition and trust.
Value: A strong brand can increase a company's perceived value, allowing it to charge premium prices for its products or services.
Longevity: Building a strong brand can help a company maintain its competitive edge and remain relevant over the long term.
Expansion: A well-established brand can help a company expand into new markets or product lines, as customers are more likely to trust and try new offerings from a brand they already know and love.
Employee Morale: A strong brand can also boost employee morale and pride, as they feel part of a company with a clear purpose and vision.
"Probably the scariest step for me and for the company was when we decided to rebrand the company. I wasn't really sure how clients and the industry would react, but we felt like it was important to project the kind of company we had evolved into – which was a leading technology specialist. In hindsight it went great – it couldn't have gone any better and helped position us for where we are now. "